Watchdog is Anti Malware software. On the website Watchdog Development you can download a free trial of Watchdog.
The trial installs very quickly on my system (Windows 10). I have scanned my computer with Watchdog and it found several plugins that i have installed in my browser. It also gave me the option to delete the plugins  (or browser hijacks) that I do not want to use anymore. (Like for example a plugin that gives Facebook it's old lay-out instead of the new modern lay-out).
After you have selected the appropriate action you can automaticly erase those plugins from your system or for example report them as a safe plugin or browser hijack. You need to restart your computer after cleaning your system from the plugins or browser hijacks.
From the developer:
Watchdog Anti-Malware is a second-layer, second-opinion cloud-based multi-engine malware scanner with real-time protection designed to protect your computer from malware that your primary anti-virus misses.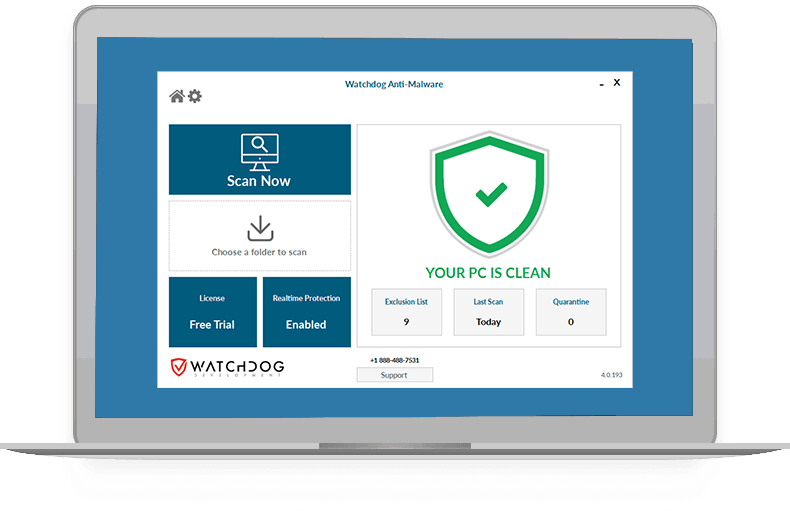 I've read many reviews from several coffee grinders. And after that i bought the Cuisinoon coffee grinder. I decided to buy the Cuisinoon grinder for 74,95 because i was looking for decent quality and because i'm looking for durabilty and a decent look and feel of the coffee grinder. I was looking for a electric coffee grinder. I have read reviews on Amazon.nl, Bol.Com and Kieskeurig.nl.
The Cuisinoon Coffe grinder has 31 grinding options, which makes it possible to grind coffee for a Espresso but you can also use it for a coarse coffee. You can use it for any type of coffee you like to make. I still have to experiment with the many grinding options.
A printer that is not printing or is just printing blank pages is a very common issue. Here are some tips to get your printer to print again.
1. Check the ink level of your cartridges.
If you have an inkjetprinter your printer cartridges might be dried up. If your cartridges are old and almost empty you could buy a new set of cartridges and try if your printer prints again with a new set of cartridges.
2. Clean your printheads and nozzles
If your cartridges are not empty or new clean the printheads and nozzles. You can do this in the menu of your printer.
You can also clean the printhead in a mixture of water and isopropyl alcohol.
Learn how in the following video
Open Doors is a global organisation that distributes bibles and Christian literature. Open Doors provides contextualised Christian materials in minority languages.
In the year 2020 Open Doors trained more than 3.3 persecuted Christians across the world. Tainings include leadership and  discipleship courses and trauma care. If you are a Christian it's ok but if you attend a service that is not registered that is illegal and you can be arrested. Despite the pressure despite the persecution God will do his work.    
Open Doors is supporting persecuted Christians in the world. Christianity is the most persecuted religion in the world.
This are places where there is tremendous violence and now Jesus is opening a whole world to them. When Open Doors is equiping them it changes their whole world view.
Syria and Iraq are a great example where Open Doos has centrums of Hope where people can go for trauma care but also to meet other Christians. All believers need to be allowed to share their love for Jesus Christ with others.